How to Clean your Roof
Your roof acts as a very important part of your home. After all, it protects everything that's constructed below it. When you head outside to perform seasonal maintenance on your property, you may want to consider cleaning your roof. This process can help remove things like moss and algae, which improves the aesthetics of your home while also protecting the integrity of your roof. Whatever type of roof you have on your home, performing a thorough cleaning can provide you with an opportunity to inspect for damaged shingles and flashing.

How Often Should You Clean Your Roof?
It's typically a good idea to clean your roof approximately once per year. This is frequent enough that you'll catch any issues that are present and also gives you a good chance to inspect and clean out your gutters. It's beneficial to catch roof problems as early on as possible. This prevents damage from spreading to the structure of your home. If moisture seeps underneath damaged shingles, this can quickly lead to mold growth. If your roof was recently installed or still in really great shape, you may be able to wait longer in between cleanings. Keep in mind, a roof cleaning doesn't replace a professional inspecting and servicing your roof periodically.
Comparing Homemade Cleaners and Store-Bought Items
Your roof can develop a few different issues, and this will determine what products you should be using to clean it. For example, moss and algae can be cleaned away with the type of bleach that you use for your laundry or cleaning your house. Create a mixture of one part water and one part bleach. Be careful to wear protective clothing so the mixture doesn't come into contact with your skin or eyes.
There are also store-bought products that can be used to clean your roof. Just make sure that you choose a roof wash that is made for the type of roofing material that's currently on your home. Look for products that contain ingredients that can address anything that needs to be removed, like algae, mold, etc.

Don't Use a Pressure Washer on Asphalt Shingles
If you have asphalt shingles on your home, you want to avoid using a pressure washer to clean your roof. Even with a gentle pressure washer attachment, a high-pressured stream could leave behind unsightly black streaks that will be impossible to remove. When it comes time to wash and rinse your roof, stick to a garden hose. The pressure is much less, and it won't result in any damage.

Protect What's Below
Before you get started with your roof cleaning, make sure that you take a few minutes to prepare the area below your roof. It's likely that you have landscaping nearby, as well as children's toys, vehicles, etc. You want to avoid getting any kind of cleaning products on these items, especially if you're using something that contains strong chemicals. Purchase some affordable and lightweight vinyl tarps to cover anything that can't be moved out of the way. If you can utilize more natural methods of cleaning your roof, you'll be able to protect yourself, your home and your yard. Dispose of the tarps when you're done to prevent the chemicals from being transferred onto anything else.
What is the Best Weather for Cleaning Your Roof?
Aside from cleaning snow off of your roof in the winter months, the best time of year to clean your roof is in the summer. This is when you can remove any debris that has accumulated over the course of the spring and winter. Also, algae and moss tend to grow when the weather outside is very humid. After a long summer of warm temperatures and exposure to moisture, you'll usually see quite a bit of moss growth by the end of summer. It's important that you don't leave that on your roof for the entire fall, winter and early spring. Also, warm temperatures make it much safer to clean your roof. Not only will you not have to worry about dealing with the cold or the potential for ice, but ice forming on your roof after the process of cleaning it could cause damage.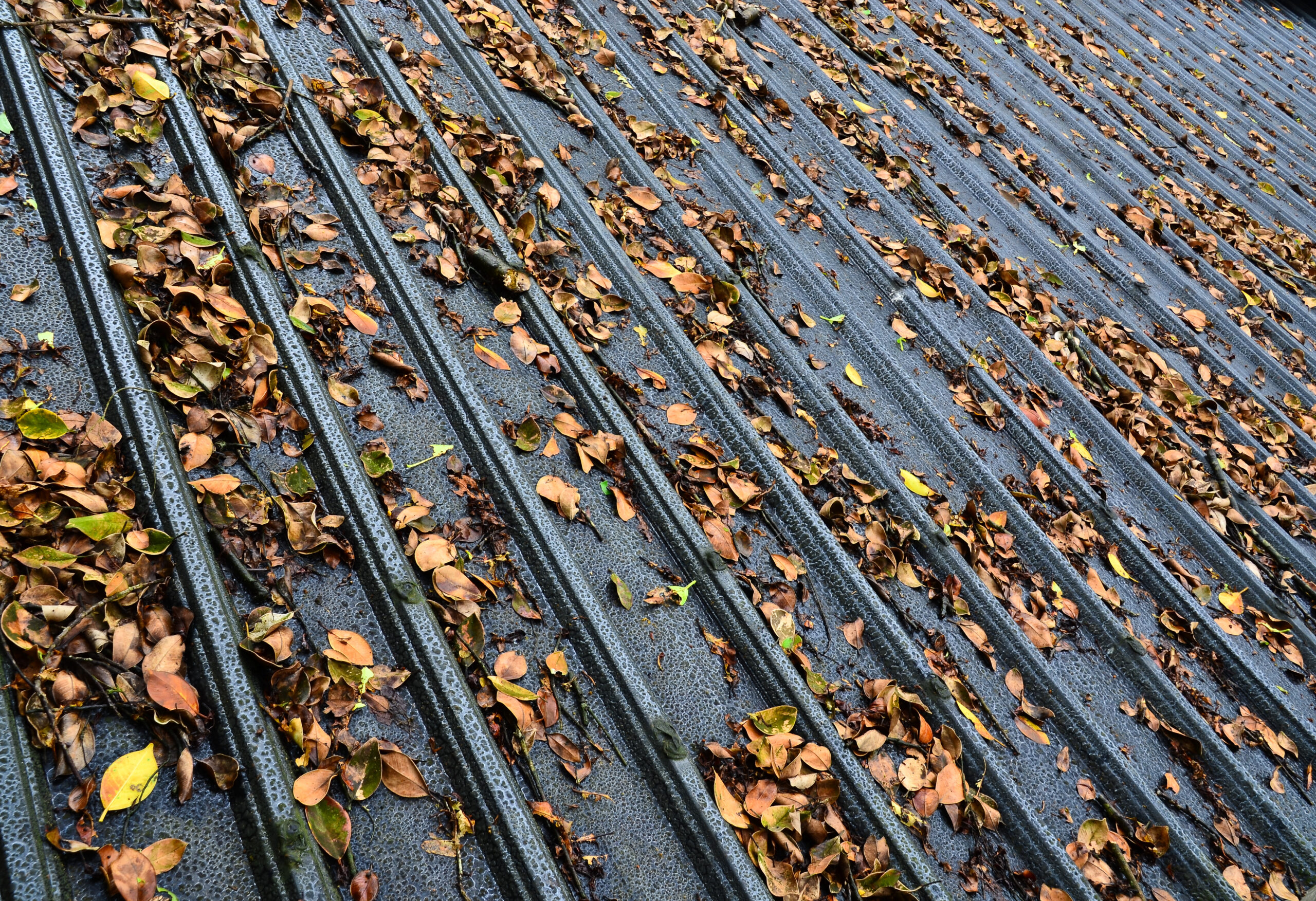 If you are cleaning your roof and realize that there is damage which should be addressed, promptly reach out to Hammersmith Roofing and Construction. We can schedule you with a routine inspection of your roof. Other services we provide include roof replacement, repairs, emergency service and more. We help you protect your property from the top down.